Purifie® Story
Everyone has a unique story – including Purifie®. Ours began in 2009, when the founder of Purifie® was taking a ride in his friends' car. His friend had placed fragrances in his car in an attempt to mask the smell of cigarette. Unfortunately, the perfumery caused the founder to have an adverse respiratory reaction and a spel more...
Purifie Experiment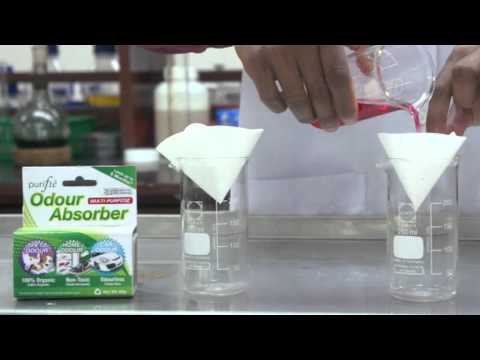 more
Testimonials
Adam Cusk
Melbourne
I had a nightmare when my cat pissed into my radiator. The stench was unbearable. I tried using Purifie since it was recommended bymy concierge and it worked wonderfully! The stench was&nbsp...

Dymphna Genevieve Lim
Melbourne
I live in a 1 bedder and cook in 3 times a week. But the smell of cooking fills the living and takes days to clear despite opening the windows. With purifie, I noticed that the smell i...

Simone Spicer
Melbourne
I brought one at a pet store in Balwyn. I purchased one due to the smells from a new family puppy. i had purchased a number of other products but was not impressed with the residue or smells other pro...

Kelvin
kuala lumpur
I generally dislike fragrances because i've got very sensitive nose. I would sneeze when i have a wiff of the scent. There aren't any product in the market that would get rid of the smel...

Amanda Hoh
Kuala Lumpur
i accidentally left my apartment window opened when the rain came. It wet my carpet and the room smelled the next day. I was told about purifie and decided to get a few and put around the room. ...

Christina Yeap
Singapore
i have 2 active sons who has all kinds of shoes for various sports. It really leaves a bad smell when i open the shoe cabinet. It was either the stench or some deordorising spray that seeps thro...

Melinda Sanders
Northcote, Victoria
Hi Kelvin, First off I couldn't believe how quickly my order arrived! Our fridge smelled due to kangaroo meat we had for our dog. I had cleaned the fridge thoroughly, w...

Miranda Cusack
NSW
Hi, i've got a 3 year old Abyssinian cat and i've made sure that the cat litter is cleaned daily. But the stench from the litter is still very strong and i ended up using freshener to de...

Florence Lim
Bundoora, Melbourne
We've just got a daughter and we had to move the cat and the litter to our laundry room for the moment until our daughter is much older. We noticed immediately the the smell of our cat...

Moira Tan
Burwood, Melbourne
We've got a boxed cat litter that have the replaceable filter at the top. It worked ok in preventing the smell from coming out of the box. We tried SmellzOff and we found that it worked much...

Yi Tung
Kuala Lumpur
Dear Magendran, Nice meeting you 2 weeks ago at the pet shop in Scott Garden. As promised, herewith the review : " Been using Pu...

Anonymous From Rainbow
Rainbow, Victoria
We run a small motel at Rainbow, on the outskirt of Me...

Amber Almenning
NSW, Australia
With a big dog, two boys and a husband that enjoys the odd cigar, I was constantly searching for a product that didn't just mask the smells around the house. Purifie has been am...

Dr Yew Ee Lingm Dvm
Kuala Lumpur, Malaysia
As a person who has a sensitive nose, my smell sensory is easily triggered and I get nauseated with strong scents, be it fragrances or malodours. I am glad that I came across Purifie Odour Remov...

Steven & Shirley
Singapore
We were introduced to Purifie™ earlier in the year (2014). We tried it in our own shop and it actually work! We gave some to customers to test and they too liked it and came back for more....

Anne Dugdale
Melbourne
" Been using the enviocarb purifier in both my home and work fridge and it has definitely made a massive difference. The fridge just feels fresher when opening it and we have no...

Belinda Stewart
Nothern Territory
I undertook the first experience with Purifie in my office's pantry. It has an unmistakable stink and was just impossible to get rid ofthe odour no matter what I tried until Purifie. I lef...
more..
Did You Know?
Many fragrances in the market contains hazardous chemicals and includes volatile organic compounds, of which some are carcinogenic and causes ne more...
Products
Secure Payment with PayPal